LAHORE (Web Desk) – Power shortage is a major issue faced by the people of Pakistan as it not only hampers the growth and development of the country but is a persisting problem which has not been curbed by any of the country's past or present leaderships.
Raftaar (Research and Advocacy for the Advancement of Allied Reforms) being an economic reform platform,
highlights
some of the main reasons that are directly linked with the issue of energy shortage in the country whereas it also presents some effective ways that may come handy in order to tackle the menace, even without the support of the government.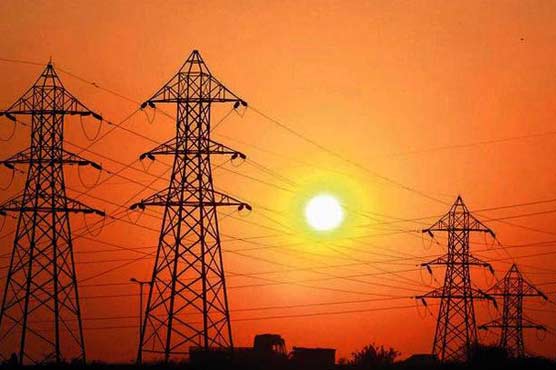 Mindful use of electricity:
According to Raftaar, it is estimated that household appliances lose 25% of their power as a result of being poor in terms of quality whereas the way in which these appliances are used also has a part to play in their productivity.
Raftaar stated in its research that almost 17% of the energy being utilised in Pakistan can be saved because of energy conservation and efficiency measures which is equivalent to two hours of load shedding on a daily basis.
Statistics presented in an Asian Development Bank analysis in 2008
brought
to light that one-quarter of electricity used by household appliances gets wasted because of the appliances being old and consuming a lot of power to function properly.
Fans and electric lighting make almost 67% of the domestic energy consumption whereas energy-efficient lighting and fans can lessen load shedding by a total of 86%.
Raftaar proposes that campaigns need to be organised by the government and the manufacturers of the products in order to educate the users about energy conservation and effective use of the appliances.
Current personal solutions to energy crisis:
Raftaar estimates that the number of Uninterruptible Power Supplies (UPS) in the country outnumbers the total population of Balochistan.
Furthermore, the combined capacity of the generators installed in the country is greater than the national electricity supply of the country, which is 17,000 Megawatts.
According to an estimation made by the Federal Environment Protection Agency, almost 60% of Pakistani households have some sort of UPS as an electricity backup for certain appliances whereas Rs 30 billion is spent by Pakistanis every year on these backup machines.
The problem with the increasing number of generators and UPS, according to Raftaar, is that they are inefficient as compared to the electricity provided through the national grid.
Need for efficiency and energy conservation:
Load shedding costs the country around Rs 1.4 trillion on an annual basis. It is a constant
burden
on the people and the economy as an additional 20,000 Megawatts could have been added to the grid through the effective use of this very cost.
Energy shortage in the country can fall well short from the total requirement; as much as 7000 Megawatts or 32% at times. In order to bridge the gap between the cost of production and revenue from sales, the government has to divert around US 2 billion on annual basis of scarce financial resources as subsidy.
According to research done by Pasha and others in 2013, Pakistan's economic growth lessened by 2 percent whereas it was estimated that the cost of power outages was around 7% of the GDP. Furthermore, nearly 500,000 households experienced layoff as a result of energy-related downsizing and closures.
A study done by Pakistan Institute for Development Economics (PIDE) suggests that a production unit lost almost 3.5 labour hours in a day as a result of power shortages whereas production costs increased by 27% because of shift to alternative modes of energy. Collectively, power shortages were responsible for a loss of around 21% in the output of the manufacturing sector.
The country's overall energy production, as of January 2015, was around 24,663 Megawatts which also included energy produced by K-Electric and a number of other Independent Private Producers (IPPs). However, the production was between 14,000-15,000 Megawatts on a typical summer day whereas it could drop to 11,500-12,000 Megawatts during winters owing to the seasonal availability of hydro-electric generation.
Use of renewables as an alternative:
According to Raftaar, the country had potential for 120,000 Megawatts of wind energy production. The contiguous belt of Sindh's coastline plays a vital role in this regards.
China-Pakistan Economic Corridor (CPEC) project presents a great opportunity to collaborate with the Chinese regarding renewable energy products as China leads the world when it comes to renewable energy sources with the production of around 140 Gigawatts of energy through solar and wind energy.
However, there are around 200 Megawatts of wind and 1000 Megawatts of solar energy projects that have been planned alongside with CPEC.
Raftaar's research highlights that, of the estimated 1.2 million irrigation pumps installed around the country, 362,626 are within areas whose proximity to groundwater table was of 30 feet or less, making them a good fit to be converted to solar power.
The conversion of the water pumps to solar energy would save 27% savings in terms of diesel fuel consumption that is currently being used in order to operate these pumps.
Share this