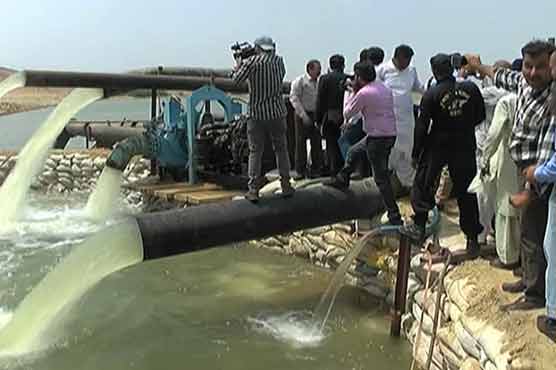 KARACHI (Dunya News) – Project to provide residents of Karachi with fifty million gallons of
clean drinking water
from the Hub Dam has been initiated. The project shall facilitate in solving the water crisis in the city, reported Dunya News.
The water present in the dam shall be supplied using motors. Minister for local government Jam Khan paid visit to the Hub Dam. He stated that the water present at the dead-level in the Hub Dam has been declared as drinkable by the laboratory.
The southern and western districts of the city are expected to benefit the most through the project. Karachi Water Board Managing Director (MD) stated that the water supply from the dam shall be increased from the current quantity of
50 million
gallons to 90 million gallons in the second phase of the project. He added that 10 motors shall be installed for this purpose.
The water supply in the Hub Dam ceased as a result of scarcity of rain. However, the pumping project has been introduced in order to utilise the water present in the dam.
Share this